Farmingdale Wins 3rd Straight D1 Championship
ECRHA
March 2nd, 2019 at 12:24PM
March 2nd, 2019 6:30PM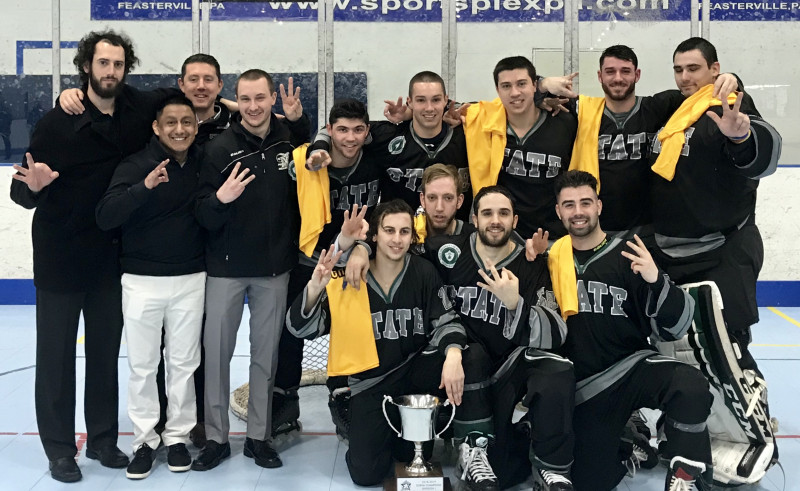 ---
The Farmingdale State Rams defeated Slippery Rock in a best of three series, winning in two games by a score of 11-2 and 13-3 to claim their 3rd straight D1 Championship.
Dustin Muccio-Schrimpe was named the MVP for Farmingdale, backstopping the team to the Championship.
Joey DiMartino lead Farmingdale in scoring with 3 goals and 7 assists.