NCRHA All Americans Earn Silver Medal in Brazil!
November 29th, 2023 at 9:57PM
November 30th, 2023 4:01AM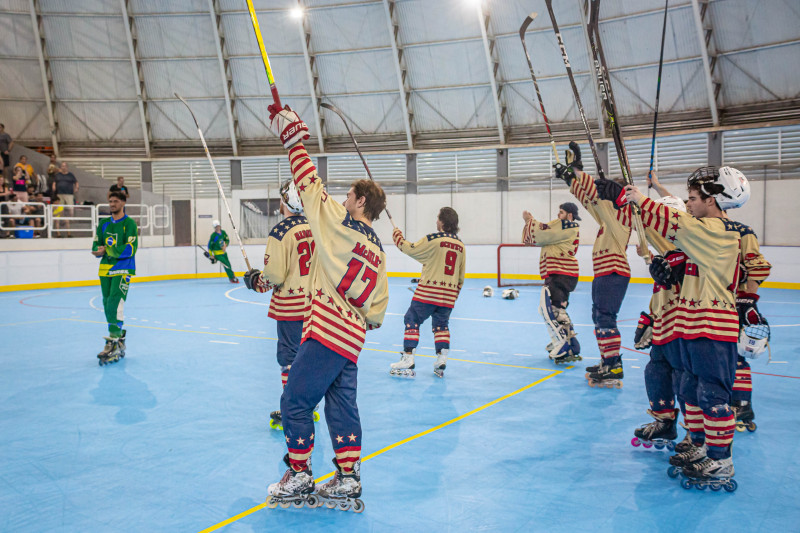 ---
The NCRHA All Americans, in a valiant effort, earned the silver medal in the inaugural South American Inline Hockey Championships, held November 15-19, 2023 in Sao Paulo, Brazil. Congratulations to the NCRHA All American team on their outstanding 6-2-1 record, great championship match, and sportsmanlike gameplay throughout the event.
The championship game against the Brazil Sr National Team was a great battle, going the distance deadlocked at 0. Both teams had chances throughout, while playing in a safe, smart, calculated manner. The Brazil Sr National Team was able to capitalize on a turnover deep in the All American offensive zone, rush back up the floor and score the lone goal late in the overtime period.
The fans were great throughout the event, especially turning out for the championship game. The NCRHA players were beloved by the Brazil fans as well. The post-game was extra special, as the NCRHA players gave high-fives to the crowd and participated in the medal ceremony with the other top teams.
In case you missed it, you can still watch the championship game, or all games for that matter, at: https://www.youtube.com/@EsportePlayOficial