WCRHL Board of Directors Spotlight: John Paerels
WCRHL
September 6th, 2021 at 1:42PM
September 6th, 2021 5:01PM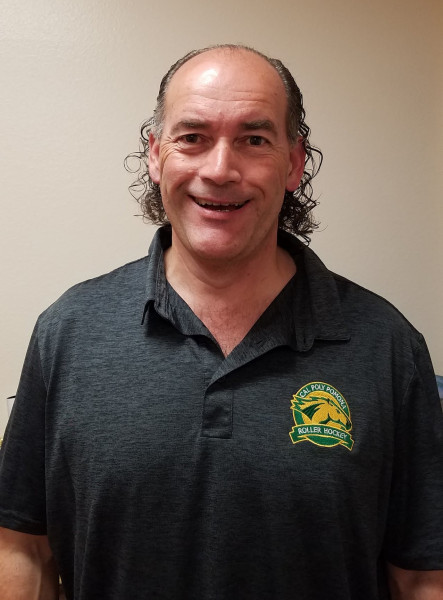 ---
The WCRHL is honored to have John Paerels involved as not only the Head Coach of Cal Poly Pomona, but as a part of the WCRHL Board of Directors! And here is John's spotlight article!
Name
John Paerels
Team
Cal Poly Pomona - Head Coach
WCRHL Board Position
Secretary
Hockey Background
Started playing ice hockey in 1978 as a defenseman, switched to goalie in 1979, there ever since
Founded and played 3 seasons for club team at LA Harbor College 1982-85
Transferred to Keene State College (NH) in 1985, at that time a D3 NCAA program before sport was dropped the following year, traveled with team but never got into a game
Co-founded and played 2 seasons for club team at Springfield (MA) College, 1988-1990
Various adult league ice teams over the years, won championships with Tavern Raptors (El Segundo) and Shockers (Anaheim Ice)
Roller hockey PLAYING experience limited to a couple of tournaments and games back in the OLD days (quad skates)
Have coached inline hockey since 2004, including lots of rec league teams (2004-2013), club teams (2010-2014), high school teams (2010-2014, including 2012-13 back-to-back State Cup Varsity champions), and collegiate teams (Cal Poly Pomona, 2015-present)
Current Hockey
50+ adult league at Anaheim Ice – as long as my knees hold up
Occasionally 50+ pickup
Major/Degree
BA: Psychology, Keene State (NH) College (1987)
MS: Athletic Counseling, Springfield (MA) College (1990)
Master's thesis topic: Differences in Personality Between Goaltenders and Forward-position Athletes in Three Selected Sports (D1 collegiate ice hockey, lacrosse, soccer)
CAGS: Student Affairs Administration, Springfield (MA) College (1990)
Hometown
Born and raised: San Pedro, CA (1963-1985)
Currently: Rowland Heights, CA (2002-present)
Other Interests
Spend time with family
Travel, especially to Las Vegas, National Collegiate Roller Hockey Championships, and the NCAA Frozen Four
Attend minor league hockey and baseball games
LA Kings games
Favorite Collegiate Roller Hockey Moment
A three-way tie between:
Winning the WCRHL D3 championship in March 2020.
Our D4 team, with only 5 skaters available, winning a game in OT at Nationals in Fargo.
Watching my son and daughter out together on defense successfully killing a 4-on-2 penalty in the last season of collegiate hockey for both.