Slippery Rock Claims D4 Championship!
ECRHA
March 7th, 2020 at 4:45PM
March 7th, 2020 10:52PM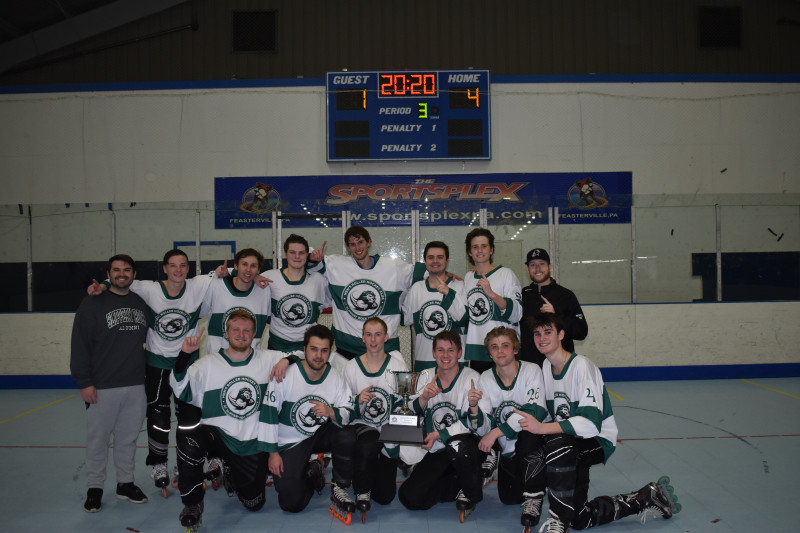 ---
Slippery Rock rallied from a 1-0 deficit against Farmingdale Green and claimed the second D4 Championship in school history with a 4-1 victory.
Ian Ney of Slippery Rock erased an early second period goal from Joseph Salavec of Farmingdale with a tally of his own to send the game into the third period tied at 1-1. Playoffs MVP Dillion Scott scored two third period goals before Brandon Brubach added an empty net goal for the final 4-1 margin. Andrew Smeltzer made 13 saves in the Championship, picking up the victory in net for Slippery Rock.
Slippery Rock will now head to the NCRHA National Championship in Fort Meyers, FL and look to bring more hardware back to Pennsylvania in April.