Opening Weekend - Day 1 Recap
MCRHL
November 6th, 2022 at 9:09AM
November 6th, 2022 3:11PM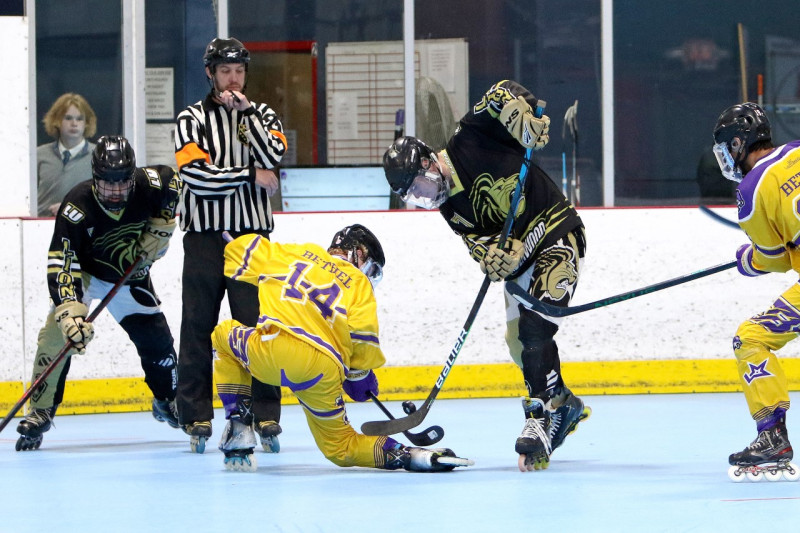 ---
It feels great to be back at the rink!
We opened up yesterday with 15 games at All American Sports Mall across 3 divisions. Let's catch up on the action if you weren't able to be here.
DI – Lindenwood and Bethel played 2 of their 3 game series. In game 1, Bethel took a 1-0 lead heading into the 2nd period with a goal from Zach Hoffman. The Lions found their stride in the 2nd and 3rd on their way to a 4-1 win. In game 2, Lindenwood jumped on the Wildcats early and cruised to a 10-1 win. Bethel later went on to play, in what turned out to be the game of the day, Lindenwood – Gold. Both teams traded goals in the 1st and 2nd. The third period was not short of action but was scoreless and the teams headed to OT. A late powerplay for the Wildcats didn't end the game and we headed to the shootout. Bethel's Josh Little scored the shootout winner for the Wildcats.
DIII – Missouri S&T started their season off strong going 2-1 yesterday. They sit undefeated in DIII play with wins over Maryville and Illinois State. Maryville and SIU-E needed a shootout to decide their game. The Cougar's Kenny Gibson scored the shootout winner (check our socials for a video of the entire shootout). In a game that looked like it was headed to OT, Illinois State's Shane Dotto scored with 1.4 seconds remaining to secure the win over Kansas State.
AA – LU Gold went 2-0 against Bethel AA and lost in OT against Bethel DI. Bethel AA is currently 1-2 with a win against SIU-E. Lindenwood Black went 3-0 yesterday with wins against SIU-E, Illinois State and Missouri S&T
We're looking forward to another great day of hockey