Maryville roller hockey team going to the next level.
www.playmarvyille.com and contacting Chris Winkelmann at [email protected]
GPCIHL
February 25th, 2021 at 6:13PM
March 13th, 2021 7:22AM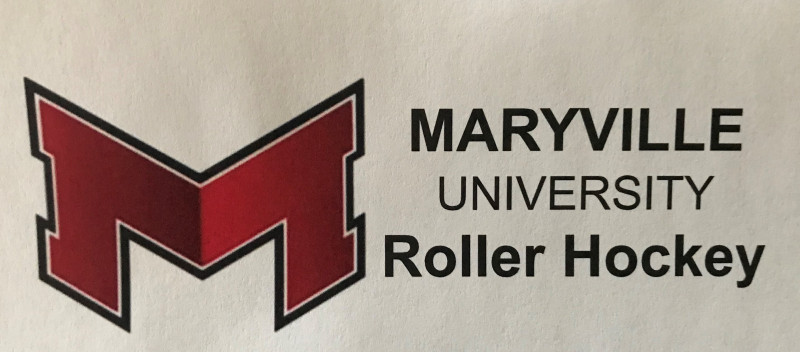 ---
After a brief two-year hiatus, Maryville University in St. Louis, Missouri is looking to rejoin the GPCIHL and recapture the Regional Conference Championship yet again. Despite only competing in 6 full seasons between Division II and Division III in the last decade, the team has come away with impressive hardware-including (2) GPCIHL Conference Championships and (2) Elite 8 finishes at the NCRHA Nationals.
Much like their Roller Hockey program, Maryville University as an institution has experienced much success in the 2000s. Recently named the 2nd Fastest Growing Private University by The Chronicle of Education, Maryville has enjoyed 16 consecutive years of record enrollment growth. Both Forbes and Kiplinger's Personal Finance magazines have included the University in their annual "Top 100 Best Values" for numerous years. With well-respected programs ranging from Rawlings Sport Business Management, to Cyber Security, to Nursing and Physical Therapy…Maryville University offers a quality private education for all walks of life.
Now with Maryville's successful history both on the rink and in the classroom, veteran Head Coach Chris Winkelmann and Assistant Coach Matt Pierson (MU Alumni 2014) will look to hit the ground running with a competitive program in the Fall of 2021. Armed with full support from the university, Winkelmann is ready to get back to winning: "we're looking to do this the right way. We want to build a successful foundation and pipeline for years to come". Pierson adds "to say we are excited to be back representing the Saints is an understatement. Chris and I have very similar coaching philosophies in which we place high emphasis on trusting the process and developing great two-way players".
Those interested can get in touch with the staff by visiting www.playmarvyille.com and contacting Chris Winkelmann at [email protected]