Farmingdale Completes Grand Slam
ECRHA
March 1st, 2020 at 10:12AM
March 1st, 2020 9:46PM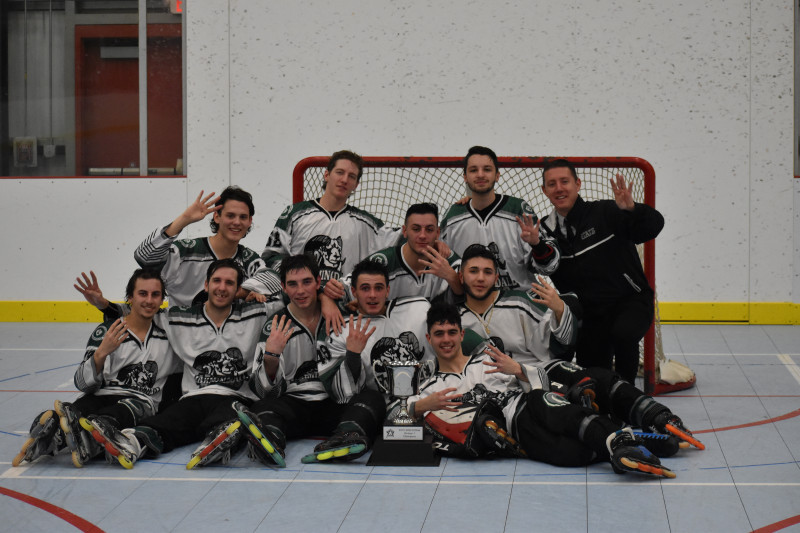 ---
Farmingdale defeated Slippery Rock 6-5 in overtime last night in Grove City, PA to claim their fourth straight ECRHA Division 1 Championship. The run bests those of RIT (2000-2003) and Towson (2003-2006). Farmingdale Coach Jim Tamburino was a part of the Towson dynasty that ran from 2003-2006 and has now lead Farmingdale into the league record books as the greatest run in league history.
After losing the regular season series and having to go on the road to face Slippery Rock, the defending champions were prepared winning game one 7-1. It looked like things were headed the same way in game two, but Slippery Rock rallied from a 5-1 third period deficit to force overtime in the final moments of the game. Anthony Cicchetti was the hero in overtime, finding the back of the net off a feed from Playoffs MVP Max Halverson to win the Championship for Farmingdale.
Max Halverson was named Playoff MVP after scoring 3 goals, 4 assists and 7 points in the two game sweep of Slippery Rock.