Division III Semifinal Matchups Set
April 9th, 2022 at 10:08PM
April 10th, 2022 3:09AM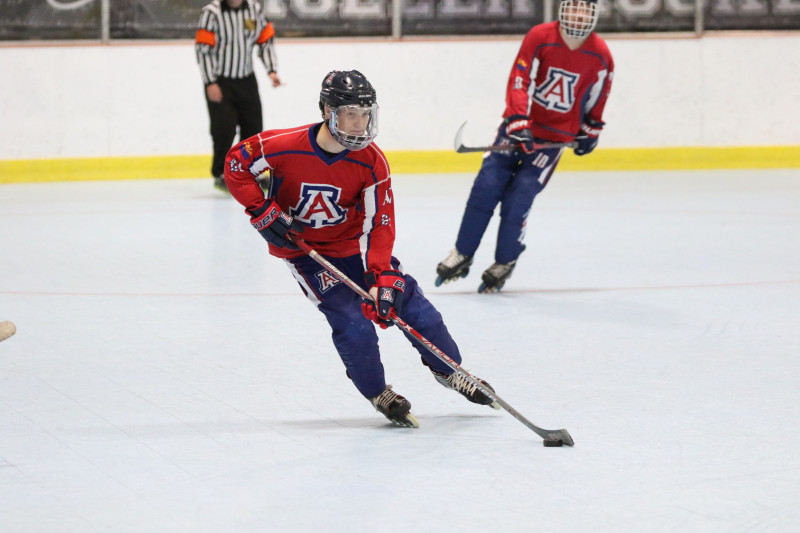 ---
The Division III semifinal matchups are set. After all 12 teams played 3 round robin games each, 4 teams earned byes to the 2nd round of the brackets, while the other 8 played a 1st round game.
Here is a preview of the Division III semifinal matchups:
Endicott vs. Ohio State
8:00am
Endicott reaches the semifinals unbeaten in regulation, with the only blemish on their week so far being their opening game against Tampa, which ended in a 2-1 shootout loss. After warming up, Endicott went on to win their next 2 round robin games, a 9-1 win against UC Santa Barbara and a 4-3 overtime win against Ohio State. Earning the #1 seed in Pool A earned Endicott a bye in the first round of the playoffs, and then defeated Temple 4-1 in the Elite Eight matchup.
Ohio State was also in Pool A, and faced Endicott in round robin play. That 4-3 overtime loss is the only loss for the Buckeyes this week. Ohio State defeated UC Santa Barbara 2-1, Tampa 4-2, and in their first playoff game after a 1st round bye, Florida State by a score of 5-2.
Other than the round robin 4-3 overtime game in this year's events, these 2 teams have not played each other since April 2019, when Endicott defeated Ohio State 7-0 en route to their Division III National Championship in Rochester, New York. These are very different rosters than 3 seasons ago, so look for a great game, perhaps another overtime?
Cortland vs. Arizona
9:15am
Cortland reaches the semifinals a perfect 4-0, 3 round robin wins against Florida State (8-0), North Texas (10-4), and Temple (7-5). Cortland earned a #1 seed in Pool B and a 1st round bye with that perfect round robin record, and defeated Boston by a score of 7-4 in their Elite Eight matchup.
Arizona is also undefeated so far this week, defeating Colorado 2-1 in OT, Maryville 8-0, Boston 5-2, and after a 1st round bye, defeating Tampa in a big way by a score of 8-2. That's an unreal 5 goals against in 4 games, leading all Division III teams.
The last time these 2 teams met was at the 2016 National Collegiate Roller Hockey Championships in Cedar Rapids, Iowa. That game ended in a 6-1 Cortland win in round robin, and Cortland went on to finish as Division II runner-up to UMass, losing in the championship game by a score of 2-1.
--
Stay tuned to www.ncrha.org for live scoring and NCRHA TV for live broadcasts!
NCRHA TV is available on most Smart TVs and mobile devices, as well as via browser at www.NCRHA.TV.