Division I Championship Game Preview
Lindenwood University Lions to face Slippery Rock Pride tonight at 7pm Eastern
April 9th, 2022 at 12:39PM
April 9th, 2022 5:40PM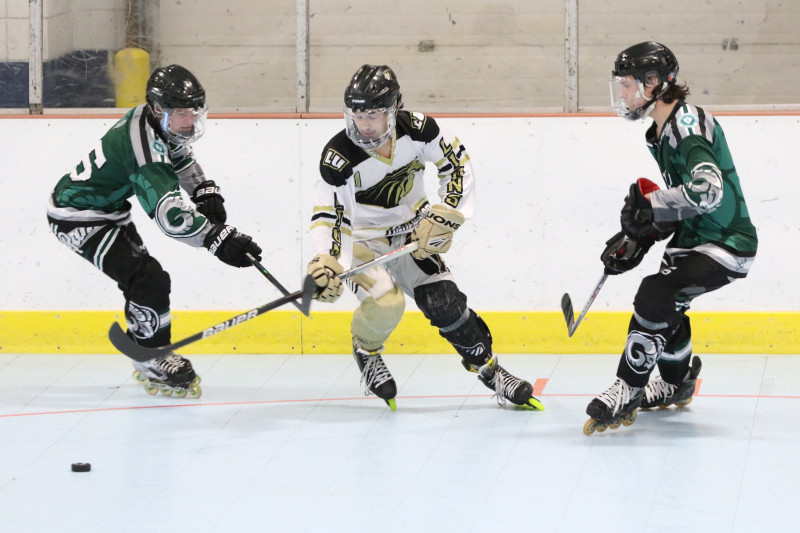 ---
Lindenwood is a perfect 4-0 this week and advances to the Division I Championship Game by defeating GPCIHL rival Bethel in the semifinals by a score of 5-1. Lindenwood earned themselves a day off after earning the top seed in their pool after going 3-0 in commanding fashion in round robin. In the semifinal game, it was Bethel getting on the board first, just 8 seconds into the game, scored by Ethan Chipping. The first period saw some chances and was the most open out of all 3 periods. Lindenwood got on the board with 3:14 left to go in the 1st on the power play, scored by Brycon Haney-Johnson. Lindenwood would add another power play goal with 32 seconds o go in the 1st, by Nicholas DellaMorte. Lindenwood controlled the play for the next 2 periods, adding 2 goals in the 2nd and an empty net goal late in the 3rd, ending in a 5-1 win and trip to the final.
Slippery Rock is 2-2 coming into the championship game, as they went 1-2 in round robin play, defeating Robert Morris but dropping games to Michigan State and Lindenwood. In their semifinal game against Arizona State, it really was a chess match throughout. No scoring in the 1st period, and the silence was broken by Slippery Rock's Josh Hirst 2:45 into the 2nd period. The teams would trade minor penalties late in the 2nd, but no power play conversions on either. In the 3rd it was quite as far as scoring goes again, but with 4:42 left in the game, Slippery Rock's Ian Edwards took an elbowing penalty, giving Arizona State the chance they needed to get back in the game. Unfortunately for the Sun Devils, Slippery Rock was able to score a short handed goal by Dylan Zelonka, to put the Pride up and then hold on for the 2-0 win.
Lindenwood and Slippery Rock have already faced each other at this week's event, the Lions coming out with a 6-2 win in round robin. They also faced each other twice in the regular season, with Lindenwood grabbing both of those wins as well. Look for the Slippery Rock Pride to try to break that streak here in Kalamazoo at 7pm Eastern. Tune into NCRHA TV to watch the Division I Championship Game tonight
--
Stay tuned to www.ncrha.org for live scoring and NCRHA TV for live broadcasts!
NCRHA TV is available on most Smart TVs and mobile devices, as well as via browser at www.NCRHA.TV.