Catch all the championship action on NCRHA TV!
Check the app store on your Smart TV or device and watch games live and on-demand!
April 5th, 2022 at 8:30PM
April 6th, 2022 1:45AM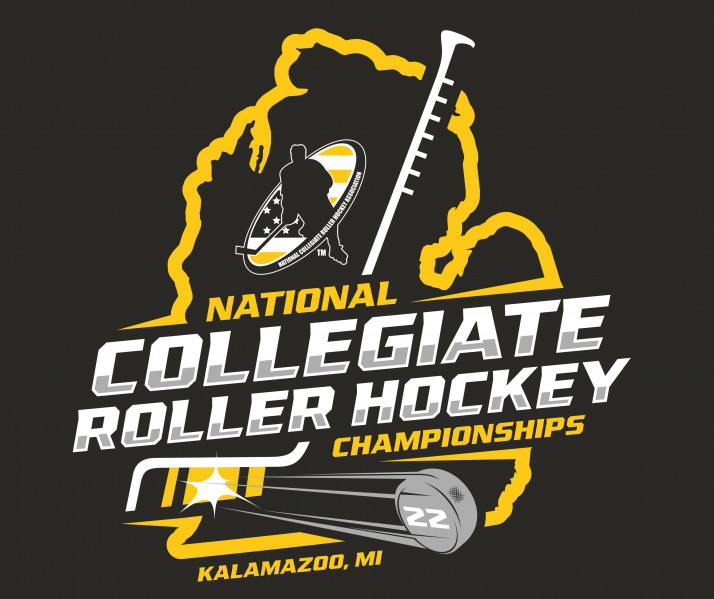 ---
Catch all the games live from the 2022 National Collegiate Roller Hockey Championships!
NCRHA Is once again bringing you live broadcasts of games from our championship event. A key feature of NCRHAtv is that it gives fans the ability to easily watch games live and on-demand on everything from mobile phones to smart TVs. All NCRHAtv broadcasts will be available online at www.NCRHA.tv as well as the following platforms:
iOS mobile (iPhone/iPad)
Android mobile (all Android-based mobile devices)
Amazon Fire
Roku
Android TV
Apple TV

The apps are immediately available for download and can be found by searching "NCRHA" in the App Store, Google Play, Amazon Fire and Roku.
Since 2013, the NCRHA has been at the forefront in roller hockey broadcasting, providing wire-to-wire live streaming of every game with full play-by-play of its premier event, the National Collegiate Roller Hockey Championships. In 2020, the NCRHAtv Network platform takes these efforts to the next level by making available a series of free over-the-top (OTT) streaming and mobile apps to make the viewing experience even more enjoyable.
"We're pleased to once again offer NCRHAtv to fans of collegiate roller hockey everywhere," said NCRHA Director of League Operations Rob Coggin. "Games can be watched live or on-demand on everything from small phone screens anywhere in the world to giant flatscreen televisions in their living rooms. Envision having your NCRHA games available on your Roku or Fire Stick right next to your HBO and Netflix. This partnership is a testament to the NCRHA's goal of providing a first-rate viewing experience and maximum exposure for the efforts and talents of roller hockey players at the collegiate level."
The NCRHAtv network platform is the result of a joint partnership between the NCRHA and BlueFrame Technology, an industry leader in advanced digital video streaming technology for sports organizations. In addition to BlueFrame's broadcast distribution and streaming technology that will power NCRHAtv, NCRHA is provided with BlueFrame's revolutionary Production Truck software, allowing the ability to add graphics, instant replay, and other professional features to their live broadcast productions.
NCRHAtv is currently stocked with footage of the 2021 Championship Event from Pittsburgh, PA, the 2019 National Collegiate Roller Hockey Championships from Rochester, NY, the 2018 National Collegiate Roller Hockey Championships from Fargo, ND, select games from the 2017 National Collegiate Roller Hockey Championships from Ft. Myers, FL, and select games from 2020 Conference Championships weekend.

About BlueFrame Technology
BlueFrame Technology is the premier end-to-end video streaming provider servicing over 700 colleges, high schools, and athletic organizations across North America. BlueFrame has official partnerships with 26 collegiate conferences spanning all levels of competition. Heading into the 2019-20 season, one out of every three NCAA institutions count on BlueFrame's superior technology for their video streaming needs, including over 64% of NCAA Division II members. Visit www.blueframetech.com to learn more.