2nd Semester Approaches: Spotlight on Cal Poly
WCRHL to post Spotlight Articles on each team leading up to their 1st event of the 2nd semester
WCRHL
January 4th, 2020 at 11:23PM
January 5th, 2020 5:39AM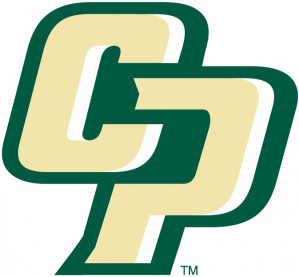 ---
Entering the 2nd semester with a 7-1 record, the Cal Poly San Luis Obispo Mustangs sit on top of WCRHL's Division II standings, 4 points above Northern Arizona University, their closest competition. The Mustangs have had a difficult schedule in the 1st semester, with 2 games against Arizona State University and once against CSU Fullerton, both Division I squads. Cal Poly went 1-1 with ASU, defeating the Sun Devils 1-0 in the season opener in San Jose, CA in a chess match of a game that was very well played on both sides. Cal Poly's Jack Pavek scored the lone goal in the win, while goaltender Nicholas Leacox pitched a shutdout, stopping all 15 shots he faced. The Mustangs also defeated CSU Fullerton by a score of 3-0 in the season opener. In games against Division II opponents, the Mustangs are undefeated, but not without stiff competition. Cal Poly needed overtime in both contests against Chico State University, with 4-3 and 3-2 wins.
Sophomore Nathan Katzaroff leads the team in scoring, with 15 goals and 8 assists in 8 games, and leads all Division II players in player of the game points. Otherwise, the Mustangs have a team with super balanced scoring, with 6 players contributing 9-10 points a piece. Goaltender Nicholas Leacox leads Division II goaltenders with a 2.72 Goals Against Average and 84% Save Percentage.
On the Mustangs schedule for their first 2nd semester event in Corona, CA on January 11-12 are 5 games: UC Santa Barbara (D3), 2 games against Grand Canyon University (D2) and 2 games against CSU Fullerton (D1). They will then close out their regular season on February 15-16 in Huntington Beach, CA.