2019 Outstanding Contribution to Collegiate Roller Hockey Award Winners
April 19th, 2019 at 11:21PM
April 22nd, 2019 8:20PM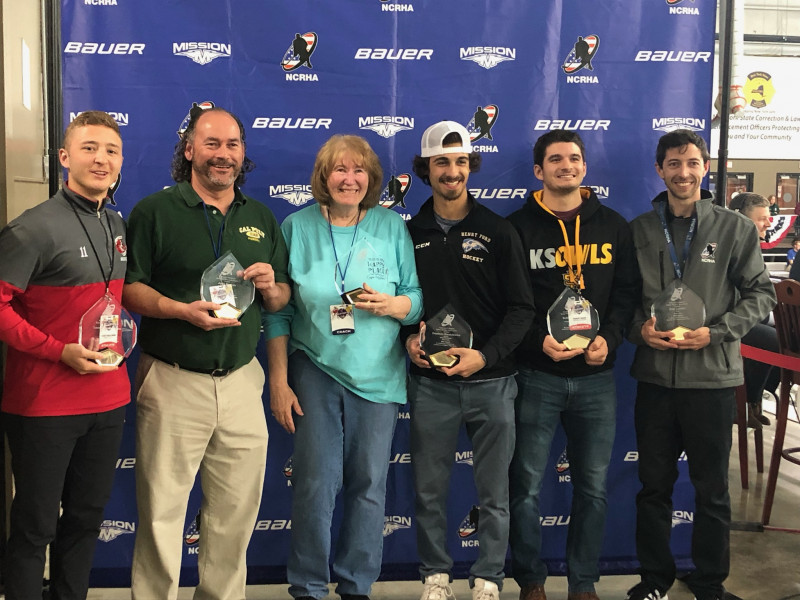 ---
The NCRHA is proud to announce the 2019 "Outstanding Contribution to Collegiate Roller Hockey" Award Winners! This special award honors a player, coach, staff member or other contributor from each NCRHA Conference who best exemplify leadership qualities on and off the rink and have made a noteworthy contribution to the advancement of Collegiate Roller Hockey. The recipients were announced in a special presentation during the Division 1 Championship Game on April 13, 2019 in Rochester, New York.
ECRHA – Susan Ketcham
GPCIHL – Lucas Winkelmann – Maryville University
MCRHL – Dominic Stankiewicz – Henry Ford College
SCHL – Eric Lawler
SECRHL – Nick Roddy – Kennesaw State University
WCRHL – John Paerels – Head Coach, Cal Poly Pomona


Congratulations and thank you to all of the award recipients for your support and dedication to collegiate roller hockey!