Farmingdale Wins Division II Championship!
ECRHA
March 8th, 2015 at 1:55PM
March 8th, 2015 7:16PM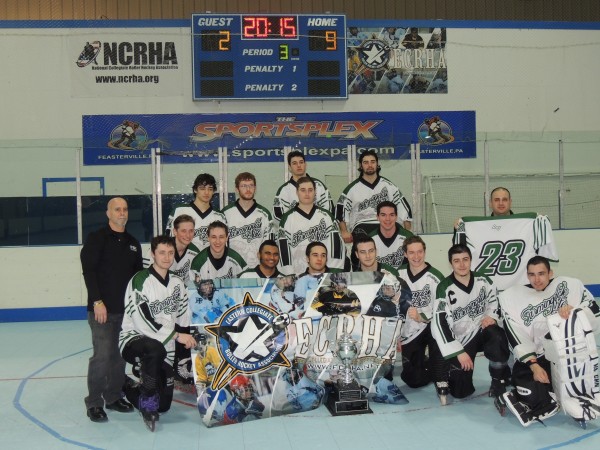 ---
Farmingdale was victorious over Massachusetts this afternoon, winning 9-2 to claim the first title in club history. In just two seasons, Farmingdale has grown to be a model club with an outstanding future!
Timothy Jankey took home the Playoff MVP for Farmingdale, coming through with some outstanding performances for Farmingdale during the playoff run.