Profile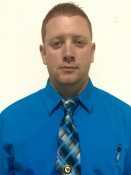 Jon Hilke

Assistant Coach
Contact Email:
More About Jon
Jon Hilke has been coaching for the Lindenwood roller hockey program since the 2006-2007 season. Hilke played 4 years at Lindenwood, won 3 NCRHA national championships as a player and graduated in 2007 with a bachelors degree in mass communications.
From the 2006-2007 season to the 2011-2012 season Hilke was the Head Coach for the Division 3-Black team. While coaching the D3-Black team he compiled a 90-27-8 record. In 2009 Hilke became the Head Coach of the Division 3-Gold team. Since then he has a 188-34-5 record and 7 NCRHA national championships.
With Hilke at the helm, the D3-Gold Lions rolled to another solid regular season during the 2016-2017 campaign, posting a 15-4-0 record. After winning the Great Plains Regional Championship, the Lions were poised to run the table at the 2017 NCRHA National Championship Tournament. Three solid wins in pool play against Grand Valley State, Michigan State, and Farmingdale would give the Lions the #1 overall seed going into bracket play. The Lions would then go on to defeat CSU Fullerton (quarterfinals) and Grand Valley State (semifinals). Lindenwood would play #2 ranked Farmingdale in the finals and defeat the Rams 3-1. This would be the 13th overall national championship for the D3-Gold Lions in the last 14 years.
While coaching the D3-Gold team, Hilke is also an assistant coach for the division 1 team. He also works as the Assistant Commissioner for the Missouri Inline Hockey Association (MOIHA) which is one of the top high school and junior high school leagues in the country. Coach Hilke is a 15 time NCRHA National Champion (13 with D3-Gold and 2 with the Division 1 team).
Hike's Year-By-Year Record (D3-Gold):
2010: 22-3-1 (NCRHA Semifinals)
2011: 28-0-0 (NCRHA National Championship)
2012: 17-9-1 (NCRHA National Championship)
2013: 19-3-3 (NCRHA National Championship)
2014: 29-4-0 (NCRHA National Championship)
2015: 25-6-0 (NCRHA National Championship)
2016: 25-5-0 (NCRHA National Championship)
2017: 23-4-0 (NCRHA National Championship)