Profile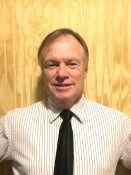 Ron Beilsten

Head Coach
Contact Email:
More About Ron
Ron Beilsten has been the Head Coach of the Division 1 roller hockey team since the 2003-2004 season.
In his first 14 years, Beilsten has compiled a record of 410-18-5 and won eight D1 national championships. From the 2004-2005 season into the 2007-2008 season, the Lions won a record 109 straight games and finished three campaigns undefeated. The 2005-2006 Lions team that went 40-0 and won the national championship was inducted into the Lindenwood Sports Hall of Fame in 2013.

With Beilsten at the helm, Lindenwood rolled to another solid regular season during the 2016-17 campaign, posting a 18-2 record. After winning the Great Plains Regional Championship, the Lions were one of the favorites heading into the 2017 NRCHA National Championship Tournament. With two victories over Bethel and Michigan State and a loss to UC Santa Barbara in pool play, the Lions would head to bracket play as the #6 overall seed. The Lions would go on to defeat Massachusetts (1st round), UMSL (quarterfinals), and Michigan State (semifinals). This would set up a contest with Farmingdale in the title game where the Lions would fall by the score of 5-4.
While coaching at Lindenwood, Beilsten continues to coach top level club teams in national tournaments. Before coaching at Lindenwood, Beilsten was an assistant coach for the St. Louis Vipers in the RHI. Beilsten was also the very first roller hockey inductee that has been inducted into the St. Louis Amateur Hockey Hall of Fame in 2014. This past year, Beilsten was also inducted into the Missouri Inline Hockey Association (MOIHA) hall of fame as the founder of one of the top high school and junior high school inline hockey leagues in the country. Coach Beilsten is an 8 time Division 1 NCRHA national champion.
Beilsten's Year-By-Year Record:
2004: 28-0-1 (NCRHA National Championship)
2005: 27-1-0 (NCRHA National Championship)
2006: 40-0-0 (NCRHA National Championship)
2007: 30-0-0 (NCRHA National Championship)
2008: 26-1-0 (NCRHA National Championship)
2009: 31-1-0 (NCRHA National Runner-Up)
2010: 28-1-1 (NCRHA National Championship)
2011: 28-1-0 (NCRHA Semifinals)
2012: 25-1-1 (NCRHA Quarterfinals)
2013: 27-0-2 (NCRHA National Championship)
2014: 35-1-0 (NCRHA National Championship)
2015: 30-4-0 (NCRHA National Runner-Up)
2016: 30-3-0 (NCRHA Quarterfinals)
2017: 25-4-0 (NCRHA National Runner-Up)