Farmingdale Club Continues Growing
ECRHA
October 9th, 2018 at 7:37PM
October 10th, 2018 12:46AM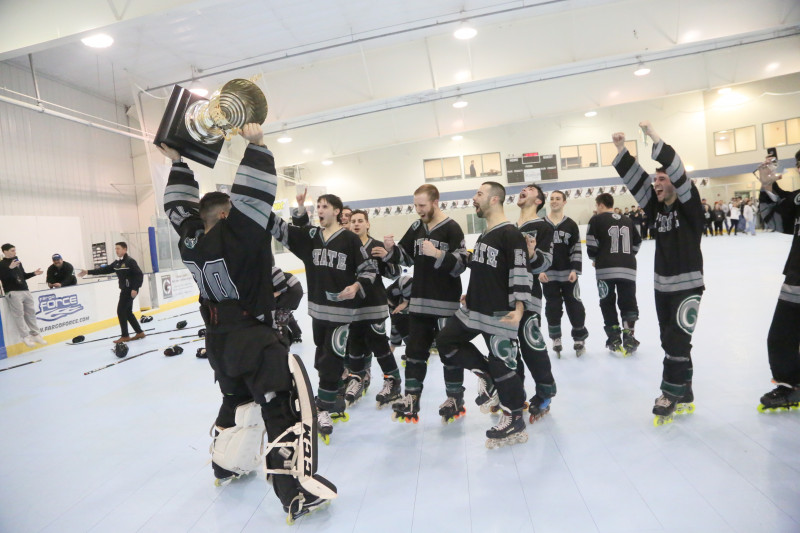 ---
The Farmingdale State Rams are the back to back NCRHA Division 1 Champions and the club continues to grow.
Under the new divisional alignment, Farmingdale will field four teams with a chance to lift the national championship in April.
It all started this weekend in Feasterville,PA. The club finished a combined 8-4-0 record on the weekend.
Both Farmingdale (D1) and Farmingdale Green (D4) finished the weekend with perfect 3-0-0 records. The Farmingdale Black (D4) and Farmingdale White (D4) teams earned victories on the weekend, finishing 1-2-0.
Brett Kotcher caught up with some Farmingdale Rams HERE!