Massachusetts Shines In Preseason
ECRHA
October 8th, 2018 at 8:00PM
October 9th, 2018 12:31AM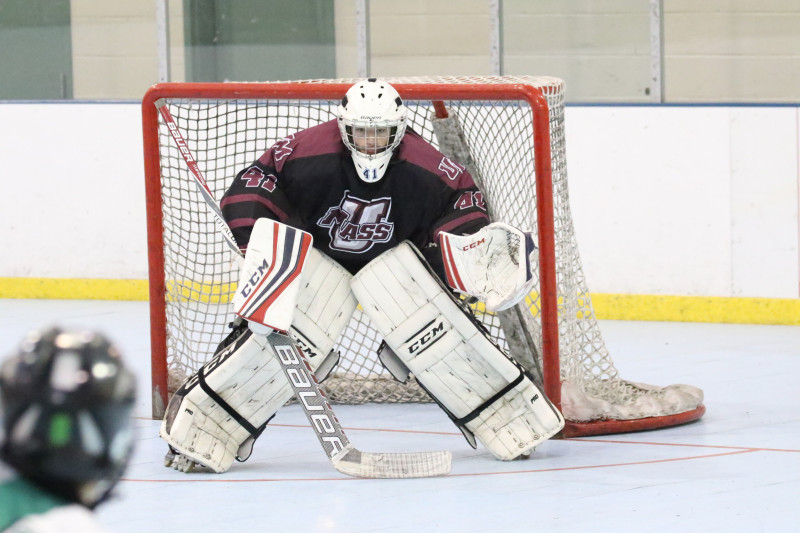 ---
The Univeristy of Massachusetts Minutemen came out on fire at the 21st Columbus Day Event. Massachusetts finished the weekend perfect, with three wins over Rhode Island, Cortland and Northeastern in dominant fashion. Massachusetts will face Northeastern and Rhode Island against this weekend in Warwick, Rhode Island in the first official games of the season.
Senior Shawn Lapp was a busy player for the Minutemen this past weekend, playing three games for the undefeated D2 squad. Lapp also partcipated in two games for the D4 team and combined scored 4 goals and 11 assists in those contests. Preseason exhibition games do not count towards roster locks so Lapp could continue to contribute on both teams during the early stage of the season.
Our very own ECRHA Brett Kotcher caught up with Lapp after one of his contests for the first ECRHATV interview of the year, make sure to catch that on youtube HERE.
As you could see in the video (make sure to watch it), Brett is a very busy ECRHA Official and would love your help on a weekend doing some interviews or helping out however you can. If you are interested, please reach out to us at [email protected]