Important DII/JC Matchups Loom
MCRHL
February 9th, 2018 at 8:56AM
February 10th, 2018 3:19PM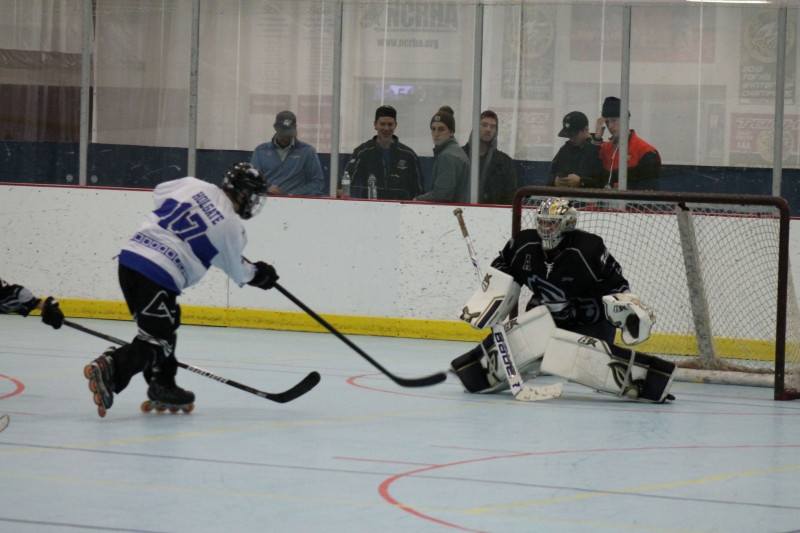 ---
With a lot of great DII matchups this weekend, teams will be looking for some separation in the standings as we hit the stretch run before regionals. Only two regular season events remain and both Akron and Ohio State will be wrapping up their regular seasons this weekend. Only four points separate teams 1-4 in the standings. As it sits, all three Ohio schools, Akron, Miami and Ohio State, make up the top three with Henry Ford sitting in fourth but with games in hand. Let's take a look at a couple of the matchups this weekend:
Saturday @ 2PM – Akron vs Miami – Both teams are ranked in the D2 Top 10 according to NCRHA Coast 2 Coast (Miami #5 and Akron #9). Akron comes into the weekend in 1st place with Miami 2 points behind and 3 games in hand. The teams have met twice this season and have split the series. The Zips are led by MCRHL point leader Mike Smith (27g, 10a) and the Redhawks are led by Ethan Clearfield (20g 12a)
Saturday @ 4PM – Ohio State vs Henry Ford – As mentioned this is OSU's last weekend to gain ground in the standings. The Hawks are looking to continue their momentum from a trip to the GPCIHL where they went 3-1 with wins over all three other Junior Colleges and a 5-4 loss to Missouri. Eric Holgate (26g, 6a) leads the Hawks and Ohio State is led by Richard Grant (15g, 8a)
All games will be played at Joe Dumars Fieldhouse in Shelbytownship, MI. See you at the rink!