#1 Farmingdale Skates Away From #9 Slippery Rock
ECRHA
November 18th, 2017 at 4:08PM
November 18th, 2017 10:40PM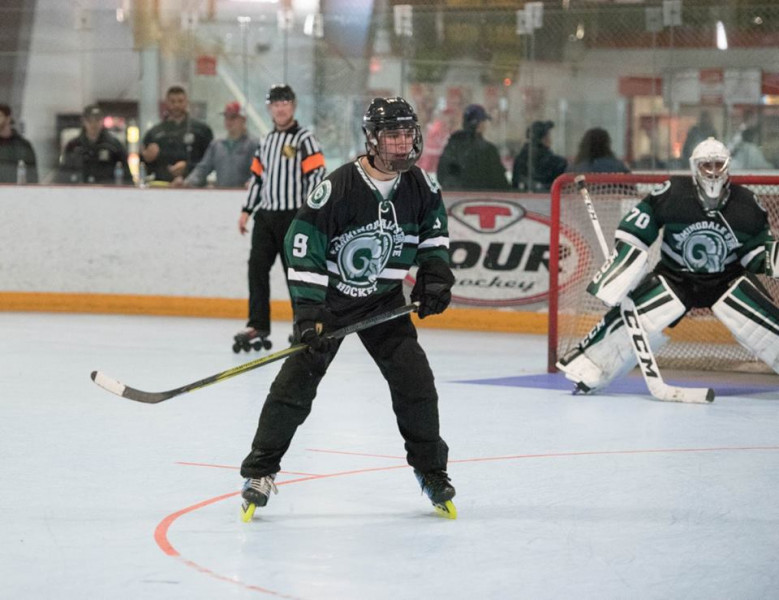 ---
Feasterville, PA - Top ranked Farmingdale came out flying against 9th ranked Slippery Rock, scoring four goals in the first 4:24 on their way to a 10-2 victory.
Max Halverson was a star during the game, scoring 5 goals and 2 assists, including a first period hat trick to lead the way for Farmingdale.
Dustin Muccio-Schrimpe made 16 saves on 18 shots to earn the victory in goal.
Additional Scores:
D3: Cortland 8 Northeastern 2 - Brendan Azoff - 2 goals 1 assist
D3: #2 Farmingdale Black 8 Temple 1 - Justin Durka - 1 goal 4 assists
D1: #5 Neumann 14 #13 Cortland 2 - Tyler Kraft - 3 goals 8 assists
D1: #5 Neumann 9 Robert Morris 3 - Tyler Kraft - 3 goals 5 assists
D2: Drexel 6 James Madison 5 - Michael Leininger - 2 goals 2 assists
D3: Farmingdale Green 12 Slippery Rock 1 - Bobby Litras - 3 goals 1 assist
D2: #15 Hofstra 11 St. Joseph's 3 - Andrew Gagnon - 1 goal 4 assists
D2: #9 Stony Brook 7 Drexel 1 - Trevor Calleja - 2 goals 2 assists
D1: #1 Farmingdale 10 Robert Morris 1 - Max Halvorsen - 3 goals 1 assist
D4: Cornell 9 Stony Brook 0 - Daniel Pike - 5 goals 2 assists
D2: #2 East Carolina 6 Penn State 4 - Quinton Stallings - 1 goal 4 assists