#4 West Chester holds off #14 Massachusetts
ECRHA
November 11th, 2017 at 5:39PM
November 11th, 2017 11:47PM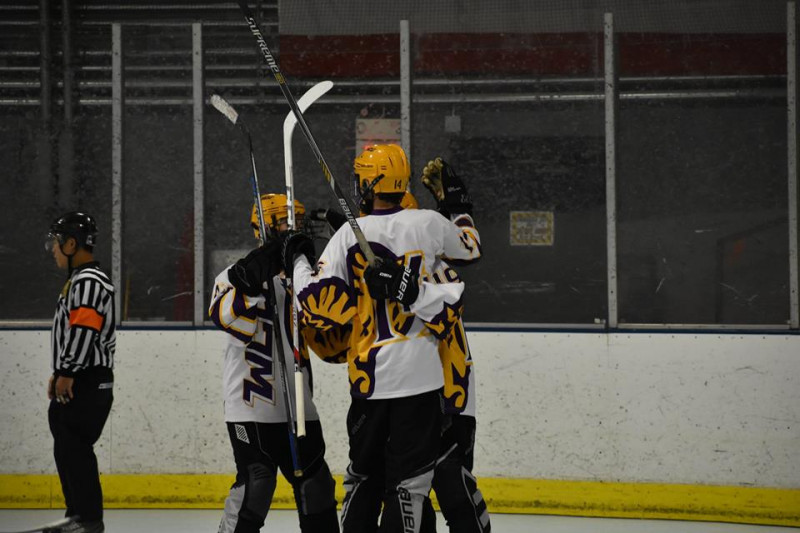 ---
North Arlington, NJ - West Chester University used a 3-goal first period to skate past 14th ranked Massachusetts this evening.
Derek Hoffman provided a pair of goals to stake West Chester to a 2-0 lead, before Steve Brown scored late in the first period to give WCU a 3-0 lead heading into the first intermission.
From there it was all Massachusetts, as the Minutemen outshot the Rams 23-14 over the final two frames.
Shawn Lapp scored on the power play late in the second period and then capped the scoring with his second tally at the 4:24 mark of the 3rd.
However, John Whitman stood large in net for the Rams, making 25 saves to earn the victory over Massaschusetts.
Massachusetts returns to action tonight against Temple.
West Chester will have the opportunity to knock off a second ranked team this weekend as they will face off against 15th ranked Florida Gulf Coast.