#14 Massachusetts Edges #15 Florida Gulf Coast
ECRHA
November 11th, 2017 at 10:26AM
November 11th, 2017 11:47PM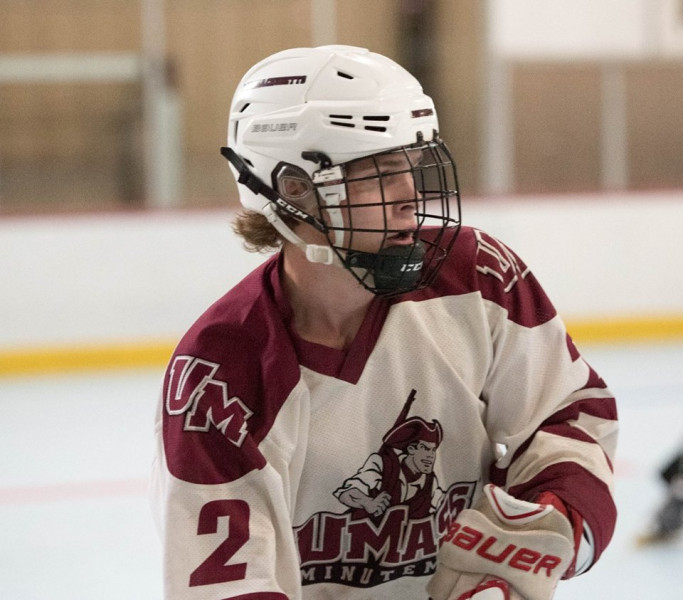 ---
North Arlington, NJ - A strong first period propelled 14th ranked Massachusetts past 15th ranked Florida Gulf Coast 4-3.
Florida Gulf Coast traveled north for four games this weekend and got off to a slow start.
Donald Brood scored a pair of goals and John Carroll added a tally of his own to build a 3-0 lead for UMass.
After Shawn Lapp put UMass up 4-0, FGCU finally got on board with a late second period power play goal by Adam Fowler.
Troy Padova and Trevor Bednarek added third period goals, but it wasn't enough as UMass held on for a 4-3 victory.