MCRHL at Total Roller Hockey - Sunday Recap
MCRHL
February 13th, 2017 at 2:29PM
February 13th, 2017 8:34PM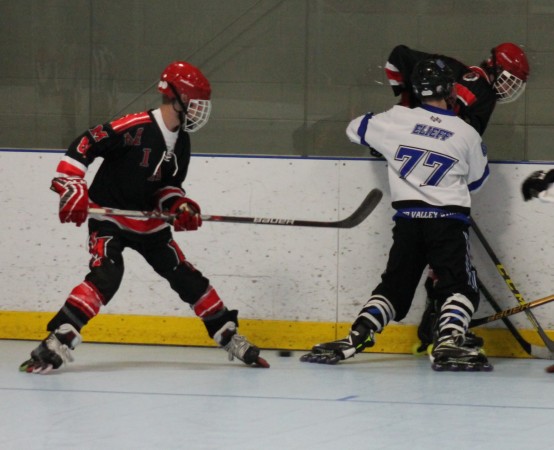 ---
In what was the game of the weekend, Miami defeated Grand Valley for the first time this season. After falling 5-0 and 3-0 to them earlier this year, the RedHawks came out and dictated the pace of the first period. However, late in the period Cody Hagen gave the Lakers a 1-0 lead. The two teams skated to a scoreless second period but it was not short of action. Both teams played disciplined and attacked with the puck. Early in the third Michael Cavataio added to the Grand Valley lead when he scored in the first minute of play. Miami never wavered and found two goals of their own in the third coming from Seth Swearingen and Ross Gann. Just before OT Cavatiao received a roughing call. Miami's David Yoder snapped one glove side on the power play for the winner.
Michigan State D3 and Western Michigan capped off the weekend with a thriller. MSU came out motivated but it was Josh Ward for Western Michigan that got the scoring started. MSU answered with 2 of their own in the first to lead 2-1. A chippy second period led to a lot of PP team for both teams but no goals. Ward struck again early in the third to tie it up. However, his late third period turnover put MSU on 2-1 rush and Andrew Ledwidge fired the game winner short side.
Akron and Michigan both won their Sundays games against Grand Valley D3 and Northern Illinois respectively, to move to 3-0 on the weekend.
We're off to Kalamazoo, MI next weekend at Wings Event Center. Hope to see you there