MCRHL Heads To Total Roller Hockey
MCRHL
February 11th, 2017 at 1:23PM
February 11th, 2017 7:44PM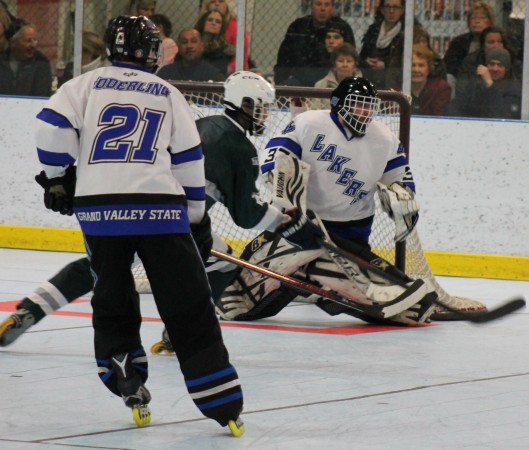 ---
Mid-Day Recap
With only two weekends left in the regular season, this weekend's slate of games feature some important matchups in D2 and D3 for Regional seedings.
The stakes were high in a Division 3 matchup of Grand Valley State and Michigan State. The winner would move firmly into first place in the Division heading into Regionals. Michigan State came out focused and energized as they took an early 2-0 lead. Stephen Krause and Anthony Moran scored less than a minute apart. Instead of building of that momentum for MSU, GVSU seemed to get the spark. 2nd Semester add, Tyler Stoller answered 36 seconds later. The second period was all Grand Valley. They rattled off four unanswered (2 each for Stoller and Glenfield). MSU closed the gap behind an Anthony Moran goal but could never get any closer than 5-3.
DePaul and Michigan faced off shortly after. Both clubs find themselves in the middle of the race for the last two spots for the Regional Championship. Michigan exploded in the first behind three goals from Erik Johnson to take a 4-0 lead after the first period. Johnson added to his goal total in the second by tallying the only goal of the period. Despite heavily leading in the shot department, DePaul couldn't seem to beat Michigan's Matt Past. Andrew Harris finally fired one home while on the Power Play to get them on the board. Duncan Coogan scored another goal, late in the third, as Michigan hung on the 5-2 victory.
Other scores:
Michigan (6) def Northern Illinois (1)
Akron (10) def Wester Michigan D3 (1)
Grand Valley State (8) def Western Michigan (2)
Michigan State (7) def Miami (2)